National Family-Integrated Church Conference
| | |
| --- | --- |
| Date: | 09/20/2013 - 09/22/2013 |
| Start Time: | 02:30 pm |
| End Time: | 12:30 pm |
| Location: | Millen Auditorium, 18121 SE River Road Milwaukie, OR 97267 |
National Family-Integrated Church Conference
Fri Sep 20 to Sun Sep 22
ARE TROUBLING TIMES AHEAD?

The Lord's Church Shall Prevail!
America is in trouble – sliding rapidly away from her many long-standing Christian values. Now is the hour for the church to stand! Join with us as we hear from Family-Integrated Church leaders from across the nation about how to:
• Equip our youth, families, and churches to prevail through the gospel.
• Capture the hearts of our children through specific discipleship tools.
• Build Household Embassies that impact both church and community.
• Reform local churches to partner with householders in building strong families.

By God's grace, Family-Integrated Churches are experiencing fruitfulness in equipping the church and retaining the next generation. Now, by God's grace, let us continue to build our churches and families for Standing Fast through Troubled Times.

Designed for Christian leaders, church planters, parents and young adults, entire families are welcome to attend.
---
Conference Schedule and Registration Information
---
Friday, September 20th
Pre-Conference Session
2:30 - 4:30 pm Pre-Conference Reception (HOFCC Elders / Speakers / Attendees)
4:45 Dinner
First General Session
5:00 pm Registration / Check-in
6:30 Worship / Announcements / Testimony / Welcome
7:15 Looking with Hope toward Troubled Times – Jeff Klick
8:15 Break
8:30 Household Embassies that Flourish through Troubled Times – Gregg Harris
Saturday, September 21st
Second General Session
8:00 am Registration / Continental Breakfast
8:45 Worship / Announcements / Testimony
9:30 The FIC – What in the World Are We Doing? – Eric Burd
10:30 Break
10:45 Churches that Shine through Troubled Times – Brad McMurray
11:45 pm Lunch
Saturday, September 21st
(Continued)
Breakout Sessions
1:30 pm Worship/Announcements
1:45 Breakout Session One (3 Options)
2:35 Break
2:45 Breakout Session Two (3 Options)
3:35 Break
3:45 Breakout Session Three (3 Options)

4:35 Dinner
Third General Session
6:00 pm Worship/Announcements
6:40 The Ministries of HOFFC and C4FIC
7:00 Noble Motherhood – Lasting through Troubled Times – Eric Burd
8:00 Break
8:15 Marriages that Thrive through Troubled Times – Mark Fox
Sunday, September 22nd
Fourth General Session - Sunday Celebration
10:00 am Advancing Together as a Movement through Troubled Times – Gregg Harris
12:15 pm Conference formally ends
**Everyone is welcome to remain for a Picnic Meal and Fellowship**
4:00 Departure from Conference grounds
Registration Information:
Families are welcome in all sessions
Early Bird Registration (Through August 22nd):
Individual: $69 / person

Groups (Two or more):
Pastors: $54 / Each
Adults:* $59 / Each
Families: $99 / Couple
$129 / Entire Family
Regular Registration (August 23rd and after):
Individual: $99 / person

Groups (Two or more):
Pastors: $84 / Each
Adults:* $89 / Each
Families: $129 / Couple
$159 / Entire Family
*Children under age 12 are free.

Scholarship:
If you are unable to afford registration, scholarships are available. Please contact us at:
eric@hofcc.org
Payment can be completed online via PayPal (see above) and through PayPal by credit/debit card. If you're opting to pay later for registration, please contact
payments@hofcc.org
with your name, number of people, and method of payment (money order, cashier's check, or at the door).
Gregg Harris, founder of the Household of Faith movement, serves as a teaching elder at Gresham Household of Faith Community Church. He is also Director of Noble Institute for Leadership Development. Both in his role a an elder and as a nationally-known seminar speaker, Gregg consistently combines his personal experience with application from his studies at the University of Dayton in Adult Education.
Gregg's most-recent Seasons of Life seminar combines years of thought and study into one, practical strategy for life. Gregg's own household has followed this strategy for over 40 years. Gregg is the father of seven children and six grandchildren. Three of his sons - Joshua, Alex, and Brett - are now bestselling authors.*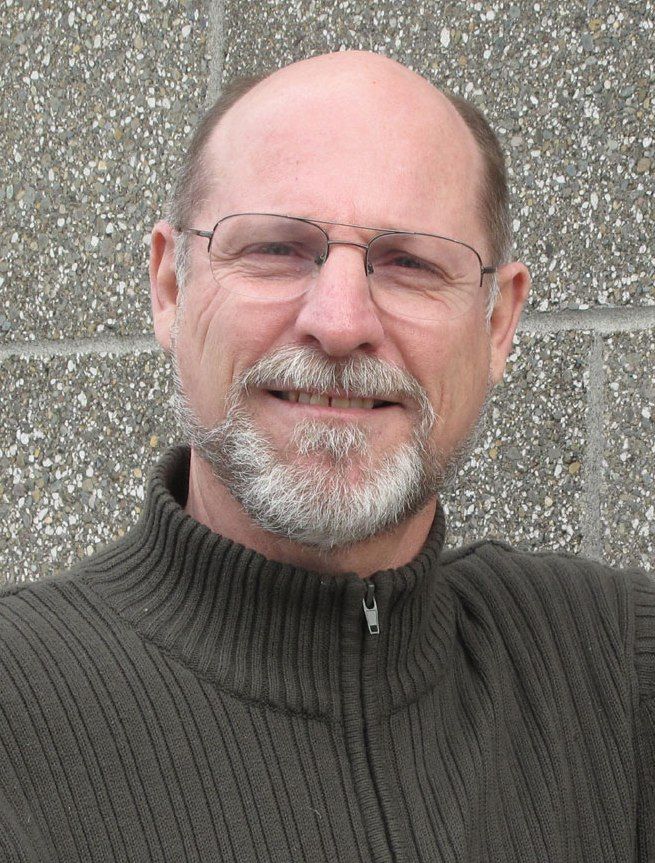 With over 25 years of leadership in the military, business and Christian communities, Eric Burd is passionate about getting the next generation off to a fast start in fulfilling the mission of the church.
With others, Eric has been aware of ominous changes occurring in the landscape of the contemporary church. These have resulted in his deep passion to elevate the message of discipleship within the Christian family. An elder in Vancouver Household of Faith and on the boards of both the Household of Faith Fellowship of Churches and the Council for Family-Integrated Churches, Eric invests his energies in these endeavors. Praying for another Great Awakening, Eric seeks to be instrumental in rebuilding the fabric of the church so that the biblical principle of: "Fathers, teach your children" becomes foundational to every Christian household!
Residing in Battle Ground, WA, Eric and Jerry have five children and seven grandchildren. They have been married since 1975, and have been homeschooling since 1983.
Mark Fox has been the pastor and one of the elders of Antioch Community Church in Elon, NC for 25 years. Mark and Cindy have seven children and three grandchildren and rejoice in the good fruit the Lord has produced in and through their family. The Foxes enjoy singing together, running, traveling, and just sharing life.
Mark and Cindy have taken their children to Colombia, and Mark has traveled to Kenya and Ghana with six of them. Mark is the author of six books, including his latest, A Faithful Man, published by Xulon Press in 2012. He writes a weekly column for the newspaper, and has taught public speaking at Elon University since 1990. Antioch Community Church has planted three churches and hopes to plant many more. Mark hosts a weekly podcast at
healthychurchradio.com
.
Dr. Jeff Klick began his public ministry in the late 1970's, eventually serving for 11 years as an Administrative Pastor for a large department/oriented church in Kansas City. Always with a heart for fathers, marriages, and families and for helping them to change our world for God's glory, he founded Hope Family Fellowship in December 1993.
Dr. Klick married his high school sweetheart, Leslie, in May of 1975. They have three children – all home educated – and ten grandchildren. Dr. Klick loves to learn and has professional designation as a CFP, a Master's in Pastoral Ministry, and Doctorates in Biblical Studies and Pastoral Ministry.
Beyond his role as senior pastor, Dr. Klick serves as a consultant with Miller Management Systems, is a teaching Fellow with Christian Discipleship Ministries, and serves on the Board of The Council for Family/Integrated Churches. He has authored five books, among them
Courage to Flee
, and
Generational Impact
, a vision for the family. Dr. Klick loves to spend time with his family, read, play racquetball, and learn about new technology.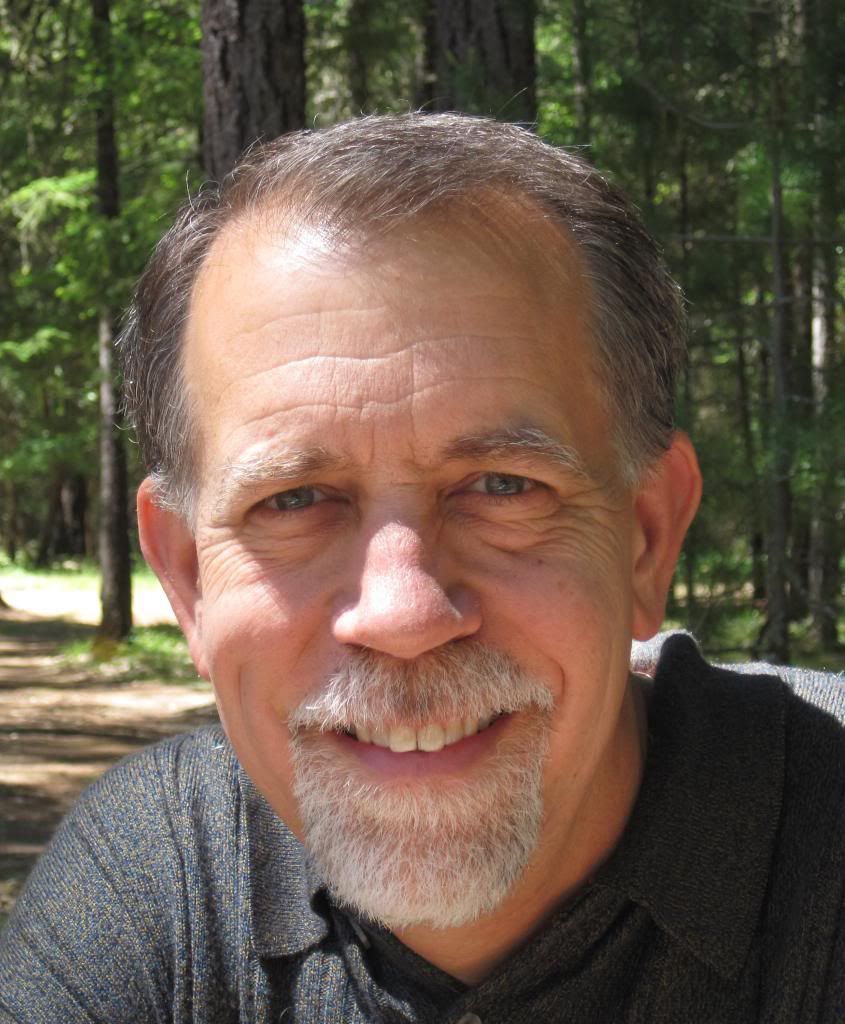 Brad McMurray serves on the board of the Household of Faith Fellowship of Churches. He currently serves as a teaching Elder at Household of Faith Community Church, Grants Pass, Oregon. Brad has served in vocational ministry for the past 30 years, teaching, training, leading in worship and equipping for service. He is passionate about the role of the church as God's chosen instrument for fulfilling the Great Commission. Brad and his wife Robin have home schooled their three children and have two grandchildren with more on the way!
Breakout Sessions - Saturday Afternoon
1:45 Session One:
1A. Expository Preaching (Millen) –
Walter Cuadra (Elder - Oregon)
1B. Hospitality and Evangelism (Keller) –
Jeff & AmyJo Akin (Church Planters - Kentucky)
1C. Creative Family Discipleship (Chapel) –
Robert Smith (Church Planter - California)
2:45 Session Two:
2A. HOFCC Reforms (Millen) –
Daryl Harper (Elder - Washington)
2B. Titus 2 Ministries (Keller) –
John & Barbara Pontier (Elder & wife - Oregon)
2C. Deacons and the FIC (Chapel) –
Trent Rance (Elder - S. Washington)
3:45 Session Three:
3A. Shepherding the Flock by Shepherding Fathers (Millen) –
John Sleadd & Ron Strom (Elders - Oregon)
3B. Church Planting (Keller) –
Eric Engstrom & Paul DeBusschere (Elders - N. Washington)
3BC. Integrated but not Ingrown (Chapel) –
Dave Barrueto (Elder - S Washington)